Meet the Team Monday- Tegan Mandras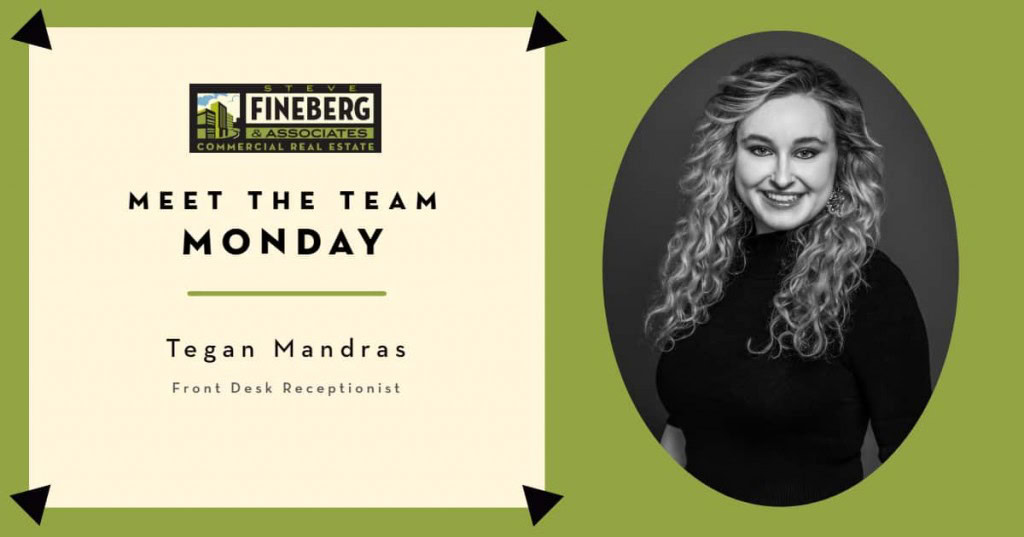 Meet Tegan Mandras, our Front Desk Receptionist! Tegan has been with Steve Fineberg & Associates for almost a year. She greets our clients with a big smile and we love Tegan's positive, upbeat attitude that she exudes throughout the office. We are happy to have her on our team!
Tegan had the opportunity to live in Europe for almost 4 months. Tegan tell us about some of the places you visited and your experiences?
-My sister and I lived in Europe for 3 and a half months teaching English and being immersed in the culture. We lived in France, but we were able to travel to different countries by train which was a big culture shock for me. I'm used to hopping on a plane or driving long hours to visit another state in the U.S.! Some of my favorite places we've visited were Italy and Estonia. My favorite part of living in France was being able to walk everywhere and that the culture is very refined. Everything is an art to them, the food, design, fashion, and lifestyle, I love it. My least favorite part of living in France was that every day from 12am-2pm everything closed for lunch. It made making plans with friends a little harder.
Do you have any upcoming trips planned?
I do! I'm going to Portland soon to meet up with friends I made while in France. I'm also taking a big trip to Thailand with my sister in November. I haven't been to the Asian continent yet, so I'm excited to experience a new culture. We have a friend that lives there so it will be like having our personal tour guide!
What are some of your favorite things to do outside of work?
I love dancing, specifically salsa dancing. I go almost every week! I also enjoy playing volleyball, reading, and thrifting. I love thrifting because it's like shopping at different stores, but they are all in the same place and the items are cheap! You can also find things that other people may not be wearing.
Tegan tutors high school students on her lunch break once a week. What is the most rewarding part about being a tutor?
Most rewarding part is being able to see the progression as they learn and them being able to reason through things while building critical thinking. I've seen 2 students through high school graduation and now they are in college. It's rewarding to know that I helped them be able to excel in college.
Where are you from and what do you like most about Northwest Arkansas?
I'm originally from New Jersey. I love the Northeast area- the mentality, the food they eat, how they drive. They just have such bold personalities like me. I consider myself pretty blunt, so I like being able to voice my opinions. I've lived in Northwest Arkansas for 9 years now. It has surprised me because it has defied the "stereotypes" of Arkansas. It's a big melting pot and I love how they continue to bring in unique businesses and cultural aspects. Its grown tremendously in the short time I've been here.
What is your favorite genre to read and what are some books you love?
Dystopian and Science- Fiction are my favorite genres to read. I like immersing myself in a new world. I think it's incredible that authors can come up with these completely different universes. My all time favorite book is The Host by Stephanie Meyer.
Tegan is the youngest employee in our office, and we enjoy her energy and excitement! Tegan, what have you enjoyed about working at Steve Fineberg & Associates?  
I've always loved working in a small office because it has a different feel to it. I'm new to real estate in general, but I'm gaining valuable experience that I can carry on into adulthood. I enjoy being hands on with property listings, working with clients, and problem-solving any issues that arise. I'm also learning practical knowledge on topics like leasing and buying which will be helpful to me in the future!