New Pet Resource Center Coming to Bentonville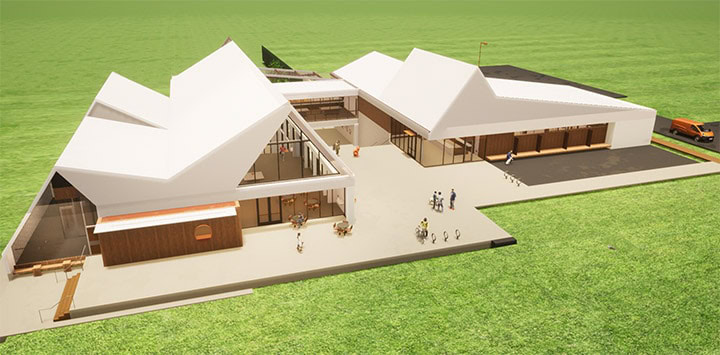 On Wednesday, May 26th, 2021, community members gathered near the intersection of I & 8th Street for the groundbreaking of the newly announced Best Friends Pet Resource Center. First of its kind in the region, the resource center will serve Northwest Arkansas based on a concept called communitysupported sheltering. This concept engages community members, government leaders and shelters to play a role in animal welfare rather than focusing on the shelter alone. The Best Friends Pet Resource center will be the largest no-kill shelter in the region with hopes to serve over 13,000 animals each year. This project is a partnership between Best Friends Animal Society and the Walton Family Foundation. The Foundation provided a $892,500 grant for architectural design and engineering of the new 20,000 SF facility. The cost of the entire center is $14.5million and about 90% of the money has been raised so far. It is estimated that the development will be completed in the summer of 2022. 
Best Friends Pet Resource Center Services:
Medical Clinic

Transportation of homeless pets to partnering organizations for adoption

Support for struggling pet owners

Foster care support for pets

Education space
Some other initiatives the resource center will focus on are offering low-cost spay & neuter clinics, a community pantry for pet food and supplies, enrichment, socialization, and behavioral programs, and more! 
Goals of the Best Friends Pet Resource Center: (Annual Goals)
Find loving homes for 2,000 cats & dogs through adoption

Help around 2,400 outdoor cats through trap-neuter-return efforts

Give 2,400 pets lifesaving lifts from local shelters to other organizations for adoption

Perform around 6,000 low-cost spay/neuter surgeries for pets in the community
The Best Friends Pet Resource Center will be located on 6 acres of the 100-acre Gateway Park under construction on 8th Street in Bentonville. Once complete, the park along with the resource center, will serve the community by offering a gathering space for both people and pets!