NWA Highlights: Live Music Venues
There's nothing like a night out with friends enjoying live music and a great atmosphere. In Northwest Arkansas we have many live music venues ranging from small, intimate settings to large, production style shows with national acts. Check out some of our favorite places to see live music!
Walmart Arkansas Music Pavilion- Rogers, AR
Northwest Arkansas has many music venues, but one of the most notable is the Walmart Amp. They host big names in the music industry such as Brad Paisley, Earth, Wind, and Fire, Kid Rock, and Rascal Flatts just to name a few. For the past 10 years, the Amp has been named as one of the Top 100 Amphitheaters in the nation. It is known as Northwest Arkansas' premier outdoor concert venue. The shows sell out quickly, so when artists are announced you should run to purchase those tickets! Here are a few of the upcoming shows that will finish out the 2019 season.
Upcoming shows-
Luke Combs- September 26th
AMP Fest- October 3rd
Zac Brown Band- October 25th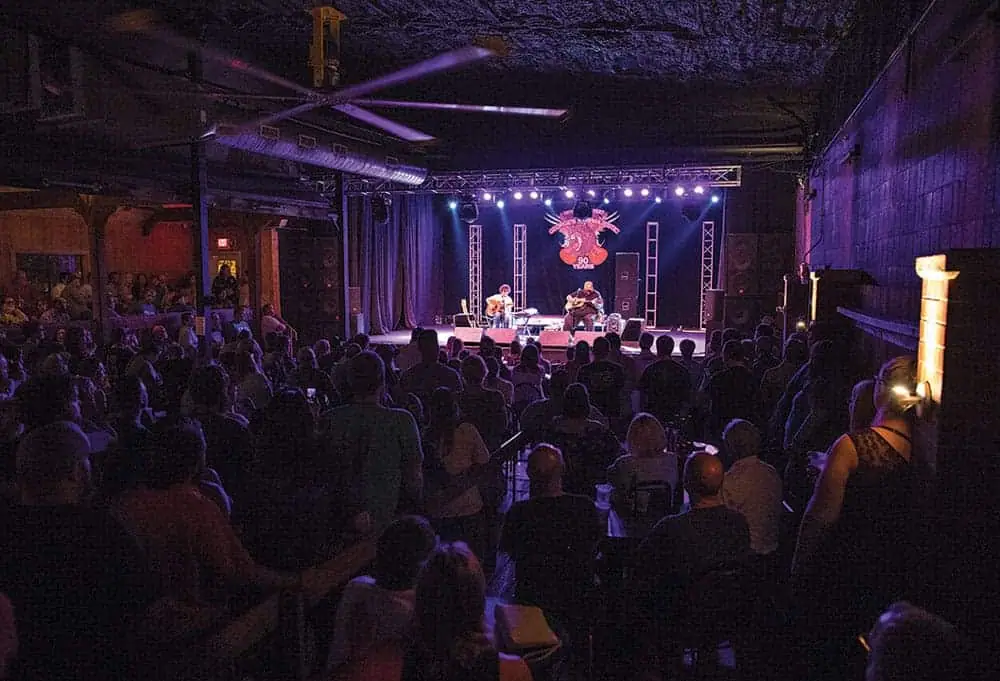 George's Majestic Lounge- Fayetteville, AR
George's Majestic Lounge has a ton of history within its walls being the "oldest and longest running club and live music venue in Arkansas." It was opened in 1927 and has had many artists and performances grace their stage. Being around for a long time has allowed George's to claim many "firsts." Some of those being the first bar to integrate in the late 50s, the first bar to have an in-color television, and the first pizza delivery service in Northwest Arkansas. George's has worn many hats over the years including general store, restaurant, and bar. This live music venue has become a staple in Fayetteville, Arkansas bringing in artists such as Josh Abbott Band, Cody Johnson, Big Gigantic, and Bassnectar.
Upcoming Shows-
Josh Abbott Band- October 3rd
Jai Wolf- October 8th
Aaron Watson- October 24th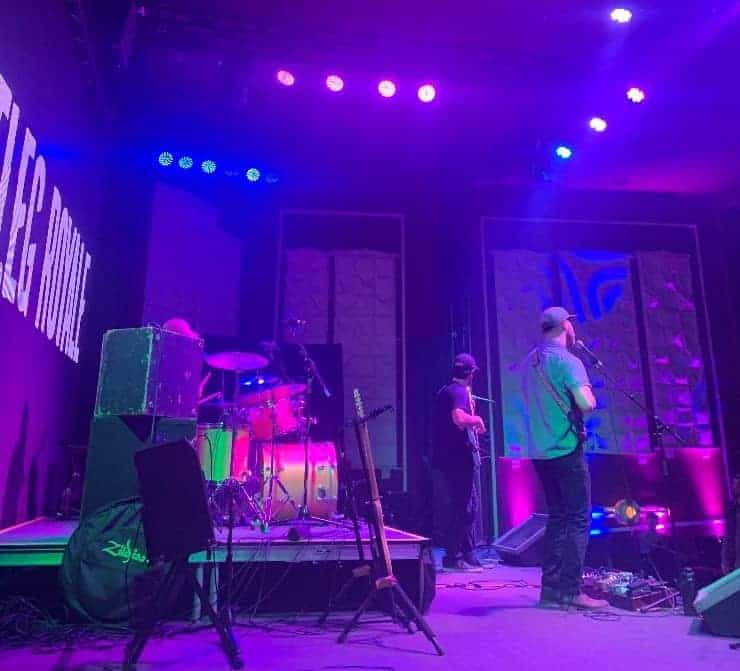 Meteor Guitar Gallery- Bentonville, AR
The Meteor Guitar Gallery is located on the square in Downtown Bentonville, Arkansas. It is in a restored, 100-year-old movie theater that is now a guitar store with thousands of instruments and accessories. It is now a huge venue that can be rented out for parties and events! The Meteor Guitar Gallery is utilized for hosting a variety of local artists as well as national events including the Bentonville Film Festival.
Upcoming Shows-
Groovement- September 27th
Shaw Davis and The Black Ties- October 12th
Hi -Lux Live- October 26th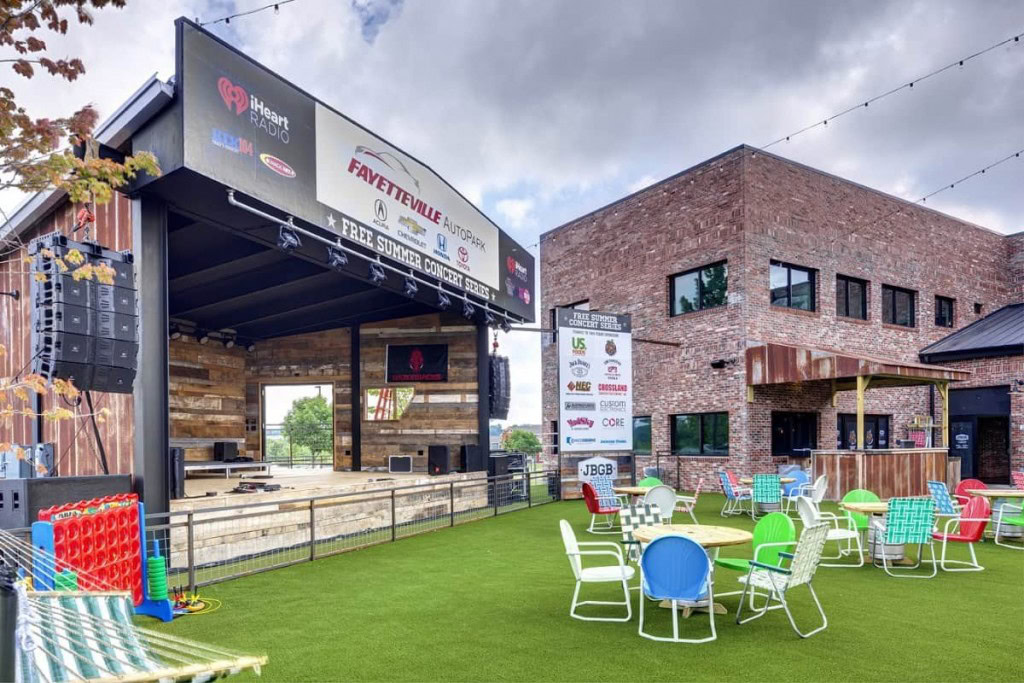 JJ's Beer Garden and Brewery- Fayetteville, AR
JBGB is a craft brewery and restaurant in the Uptown District of Fayetteville, AR. It is a unique space that offers tasty food as well as entertainment such as a sand volleyball court, playground, ping-pong tables, and bocce ball courts. Every summer JBGB announces their free Summer Concert Series. From Memorial Day to Labor Day, they host a free outdoor concert every Thursday. Featured artists have been Pat Green, Randy Rogers Band, Eli Young Band, and so many more. Unfortunately, the summer has come to an end, but stay tuned for their lineup for summer 2020!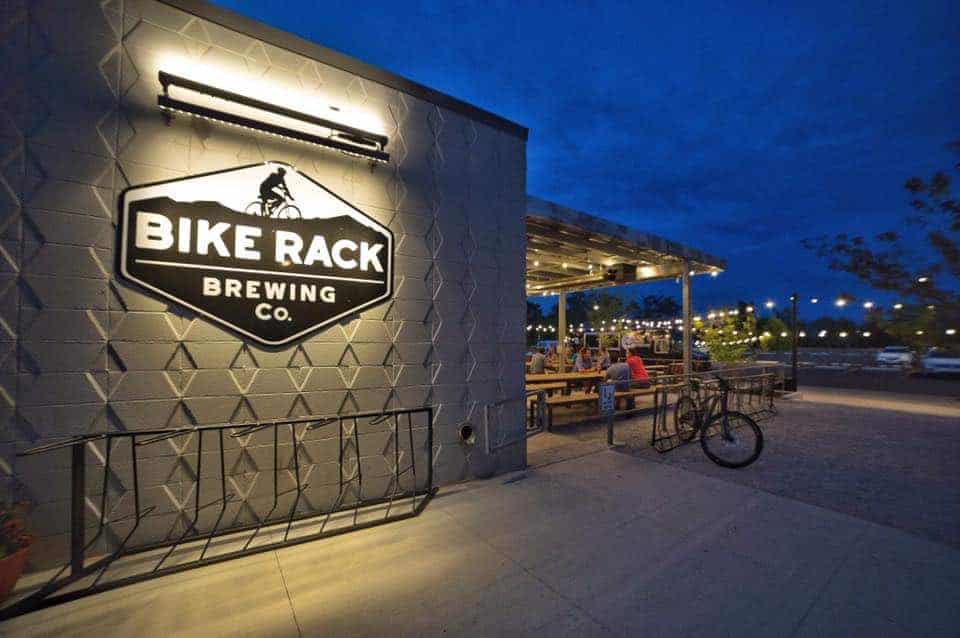 Bike Rack Brewing at 8th Street Market- Bentonville, AR 
The 8th Street Market is a one of a kind place that offers multiple restaurants, food trucks, dessert spots, and entertainment options. Bike Rack Brewing is a local, craft beer brewery that has multiple locations in Northwest Arkansas. Their location at 8th Street Market is the perfect spot for enjoying a drink with friends because they host live music regularly and are in the same area as many food vendors.
Upcoming events-
City Sessions: Nobody's Girl- September 28th
Bike Rack Records Live: Cameron Johnson- October 3rd
Bike Rack Records Live: Dazz & Brie- October 31st
Black Apple Crossing- Springdale, AR 
Black Apple Crossing is a craft brewery that specializes in ciders. They try to source their ingredients such as peaches, blackberries, apples, and other fruits from Arkansas farmers. They host different events during the week one of them being live music. Enjoy a crisp cider on their outdoor patio while listening to local musicians preform their sets.
Upcoming shows-
Dandelion Heart- September 27th
Elijah Petty Band- October 4th
William Pierce Band- October 25th