NWA Highlights: Ledger Bentonville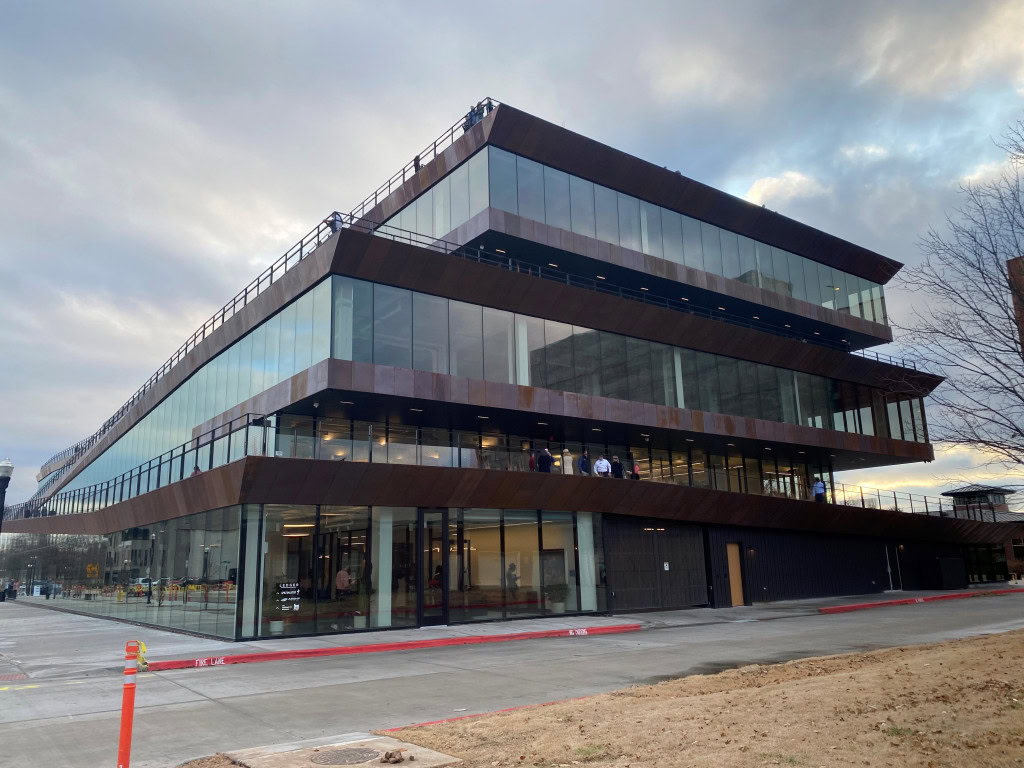 In honor of National Bike Month, we wanted to highlight the world's first-ever bikeable building, Ledger Bentonville! You may be wondering, how can a building be bikeable? Well, this 6-story building features a ramp that goes up the exterior of the building making your ascent a little easier on wheels! The 230,000 square foot building was designed to host a number of uses. It has floors dedicated to coworking space, reservable meeting rooms, as well as private offices. You will also find event space, art located throughout, some retail stores, as well as an Airship coffee bar. This multi-use building will serve as a community hub to meet the demand for flexible, modern workspaces. 
In the retail spaces on the ground level, you will find:
The Ledger is a membership based facility, but the first floor is open to the public. Memberships will come with exclusive events, classes, and benefits as well as access to amenities onsite. You can find out more about memberships here. The exterior ramps are available for use from sunrise to sunset unless there is a private event going on or there is inclement weather. 
Ledger Business Hours:
Monday – Friday
7am-5pm