TheatreSquared- Locally Produced, Nationally Acclaimed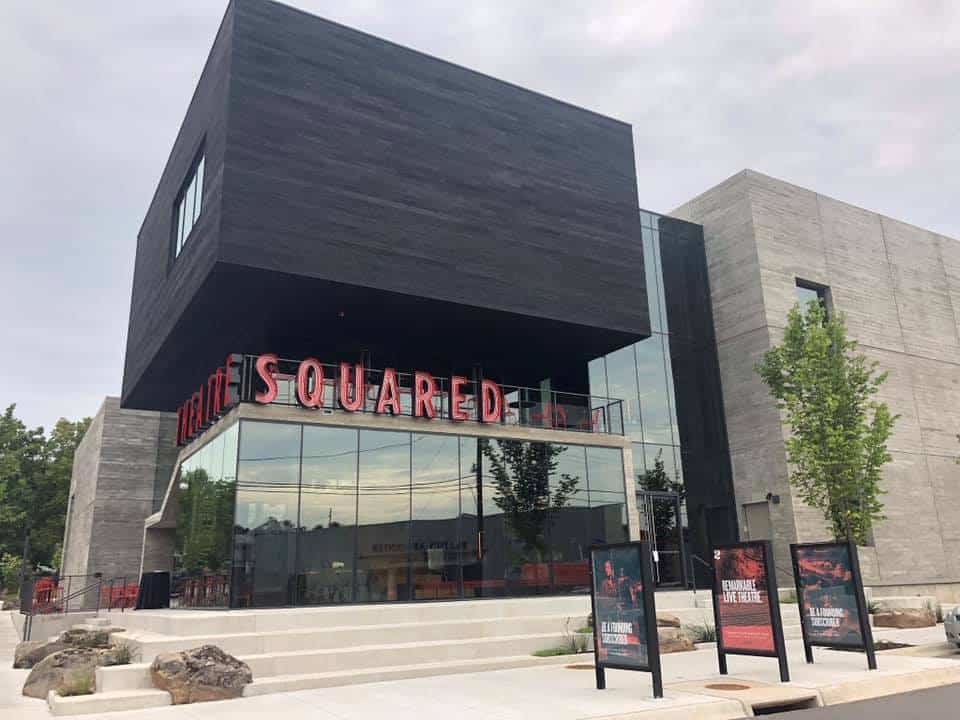 TheatreSquared is known for many things including theatre, architecture, community outreach, and more. It is considered Northwest Arkansas' theatre providing immersive, professional productions in an intimate setting. They work to produce 320 shows annually at the theatre, in schools, and virtually. In an effort to to give students and teachers access to live performances and arts-based tools, TheatreSquared partners with schools across Northwest Arkansas and the Delta region. 
In 2019, TheatreSquared built a new 50,000 square foot facility in Downtown Fayetteville. It includes The Commons, a cafe/coffee/bar hangout, guest artist apartments, multiple nooks for viewing theatre elements, as well as a 3rd-floor open air space. There are two distinct theatres, the Spring Theatre which holds 120 audience members and the West Theatre which holds 250. 
The architecture and interior design of TheatreSquared's new building has received not only national recognition, but also international. It received the 2020 American Architecture Award, the 2021 International Architecture Award, AIA New York State Honor Award, and the Interior Design Best of Year Honor. 
TheatreSquared has become a landmark in Fayetteville and beyond. The community outreach and professional productions reach over 55,000 people each year. To learn more about their upcoming shows, outreach, and facility click

here. 
Want to be close to the action? Check out our Downtown Fayetteville listings-
102 & 104 N Block Ave – Fayetteville, AR
5,438 SF on 0.169 acres
MSC Zoning
Currently occupied by dry cleaner & bar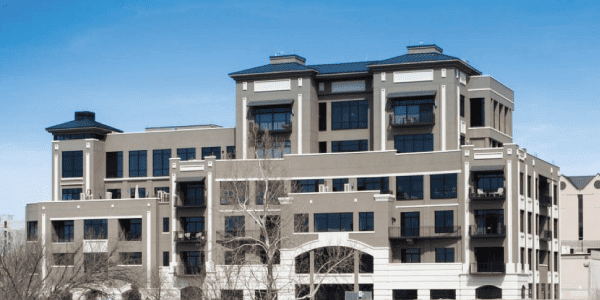 401 W Watson Suite 203 – Fayetteville, AR
For Sale & Lease
4,377 Square feet
Vacant Restaurant
Commercial or Residential Opportunity