Rogers- Uptown, Downtown, & Branding the City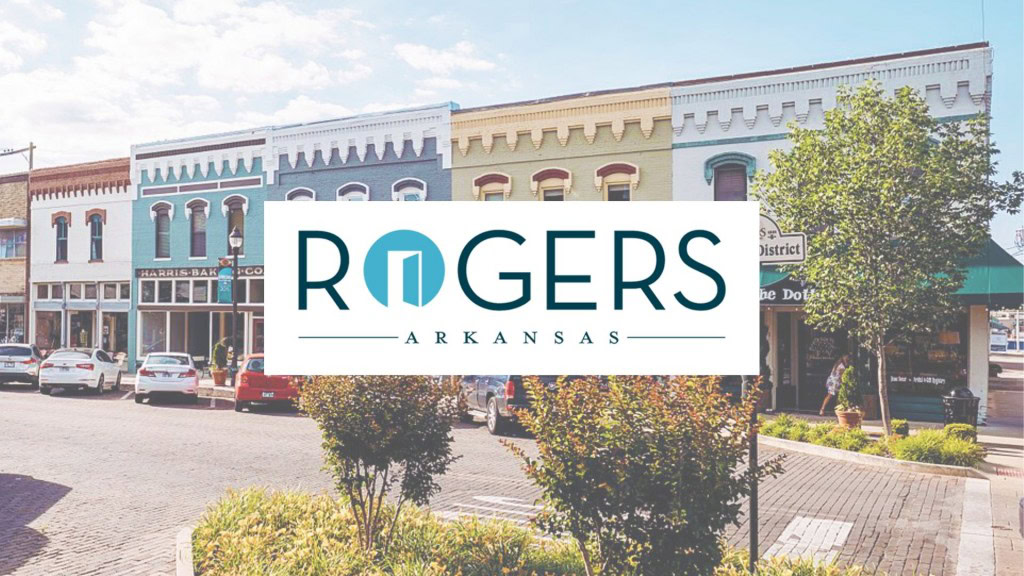 Driving down I-49 and passing through Rogers, it's hard to miss all the development happening in the Pinnacle Hills area. Commercial developments such as restaurants, retail, and office space are some of the projects that can be seen under construction
.
Mayor Hines said West Rogers is being referred to as "Uptown Rogers," and also the "Downtown of Northwest Arkansas." The entertainment scene in that area, accompanied by the food and shopping options, makes it an ideal spot for the average consumer. "If you're going to eat, be entertained, or shop eventually you're going to end up there. It's the heartbeat of the region," said Mayor Hines. 
During the concert season, the Walmart Amp hosts big name artists and thousands of attendees. With its rise in popularity, venue organizers decided it was time to expand capacity and improve amenities.The expansion, which began in 2019, includes increasing the box office windows and making the entrance wider, as well as adding more concessions and bathrooms. The Amp will also be adding 1,000 seats to the lawn making its capacity 11,000. Construction for the expansion has already begun and will be completed before the start of concert season.
In addition to the great entertainment the Walmart Amp brings, Rogers will also be home to the first TopGolf location in Arkansas. While this site will be one of TopGolf's small-footprint designs, it will feature 72 hitting bays, a restaurant and rooftop terrace. TopGolf is a multi-level driving range and entertainment venue with individual bay areas offering individuals or groups a space to play different golf games while socializing over food and drinks. TopGolf hasn't released a specific opening date, but they are hoping for construction to be completed by May 2020. 
With the noise these new developments are making, we can expect to see more businesses opening in the Pinnacle Hills area. Some newly constructed restaurants include Torchy's Tacos, Walk-ons Bistreaux & Bar, and Saltgrass Steakhouse. Having these restaurants in close proximity to the Walmart Amp and now TopGolf, has positioned Uptown Rogers as one of NWA's top entertainment destinations.  
While other areas are starting new revitalization efforts for their downtowns, Mayor Hines said, "Downtown Rogers has always had a vital life," but he is interested in making some adjustments. He was adamant that downtowns are important for a city's success stating, "That was one of the things when I ran for this office was we've got to come back and focus on the core, because that is a sense of how the city operates and where their priorities are. If you have a downtown that's not thriving, they (investors) can see what their investment is going to look like, so I think it makes just as much business sense as it does create nostalgia and pride for your community." While there is a lot of interest and investment going into West Rogers, businesses like Onyx Coffee Lab and Ozark Brewing Company are focusing their attention to Downtown. Mayor Hines said, "Ozark Beer Company and Onyx, those are good flanking, flagship local businesses that drive trends for other people."
Mayor Hines expressed that the live-work trend is on the rise and a desire for affordable housing near amenities and jobs is becoming a priority. "One of the most important things, in my opinion, is that you have enough people that live in a walk-able, bike-able distance of downtown that are of the socioeconomic level that their wants, desires, needs, and interests drive the business market. My specific focus was to look at rooftops and get people living downtown." Mayor Hines is passionate about Rogers because it is his home and he's seen the transitions it has been through. He loves downtown and believes that it should be restored, but not at the cost of the reputation it has built, "What's so unique about Downtown Rogers is you can go into any one of the little watering holes at 5 o'clock in the afternoon and you're just as likely to see a guy in a $3,500 suit sitting next to a guy in Carhartts sharing about their day. That's real to me. That's the Rogers I know and appreciate. We don't want to lose that vibe down here, but we need it to change and I think you're just starting to see that."
Public transportation has been utilized for many years, but ridership has since declined due to many factors including new rideshare options such as Uber and Lyft. The typical person in Northwest Arkansas has opted out of using public transportation because of a perceived lack of reliability and limited services. These factors have led Mayor Hines to seek out solutions and make public transit more accessible for Roger's citizens. 
Mayor Hines has been working on public transportation in Rogers and feels that it is a great asset that can be utilized by everyone. "We have to solve public transit in NWA. If we are going to continue to obtain and attract the type of talent that is going to be needed to fill all the jobs that we are creating, we have to start somewhere. I've taken the lead on it this year. We've doubled the amount of money we're spending on transit and we've created a Downtown to Uptown route (in Rogers)." This new route is being implemented because these two areas, Downtown and Uptown Rogers, are rapidly developing into entertainment and business areas. "It's an attempt to get people like you and I to use it. Totally switching this system to a central route that solves the East/West corridor, and then everything off of that is more like an Uber ride," Mayor Hines said. Another thing that sets Rogers' public transit apart is that it's free and it will stay that way, "We will see a forty percent increase or more in our ridership over the next year, but forever going forward we will pay the same amount of money to continuously keep zero fare rates on all of our systems. So it's really neat." Along with the Uptown to Downtown route, the city adopted On-Demand Transit serviced by Ozark Regional Transit. This service, that can be utilized through an app, is modeled after rideshare companies like Uber, but the fares remain free. According to TalkBusiness.net, Rogers is the second city in the U.S. to offer this On-Demand Transit Service and the first city to offer it for free. "I'm excited about this. I think it's a new concept to the area and it's one that I think will replicate well," said Mayor Hines.
During our interview, Mayor Hines expressed that Rogers is trying to increase their branding throughout the city. For some, it can be confusing to know what city they are in because of the close proximity to Bentonville and Lowell, but Mayor Hines wants to make Rogers easily identifiable. One way Rogers plans to address this issue is to start branding their street signs so that visitors know where they are when they cross into the city limits. They will start in the Pinnacle Hills area and work their way out. Another huge branding opportunity will be taking place soon. A notable building that catches your eye when passing through Rogers is the John Q. Hammons Convention Center. The JQH has served not only the Rogers community, but also Bentonville, Springdale, and Fayetteville for events, conferences, and more. After some ownership changes,  Rogers now has the option for naming rights to the convention center. They haven't determined the name yet, but soon it will be prevalent that the building is a Rogers establishment. 
Mercy Expansion- 
In November 2019, Mercy Hospital in Rogers opened their new 279,000 square foot patient tower. In this tower there are an additional 140 patient beds as well as the new McMillon Family Heart Unit. This unit has 36 inpatient beds, state-of-the-art nurse stations, family consultation rooms, waiting areas, playroom, and conference rooms. The addition has also allowed Mercy to double their NICU capacity and the number of children they can provide care for annually. 
One Uptown- 
One Uptown is a 3-story, 67,000 square foot building that will feature offices, retail, and restaurants. It is a modern design with the third floor operating as a high-end, rooftop restaurant and bar. No vendors have been announced, but construction is scheduled to be completed in the next couple of months.
Multi-use Developments- 
Many plans have been announced and even some construction has begun on multi-use developments in the Pinnacle Hills area. Pinnacle Heights, located West of the Walmart Amp and South of the JB Hunt Tower, started construction in 2019 on their 15-acre project. It will include multi-family units, live-work units, retail and commercial space, restaurants, and a hotel from the Hilton collection. Another development located behind the Walmart Neighborhood Market, Pinnacle Village, will include 4 six-story office buildings, 2 six-story apartment buildings, 27 townhomes, a food court, restaurants, and a hotel. Uptown Square is another multi-use building that will have residential, commercial, and office space as well as 260 multifamily units.
Rogers, Arkansas is becoming a central hub for entertainment and is proving to be "the heartbeat of the region" as Mayor Hines said. The plans for Downtown and Uptown Rogers are exciting and will attract more visitors to our area. We enjoyed our time speaking with Mayor Hines and hearing about his vision for the future of Rogers.