Luther George Park Designs Revealed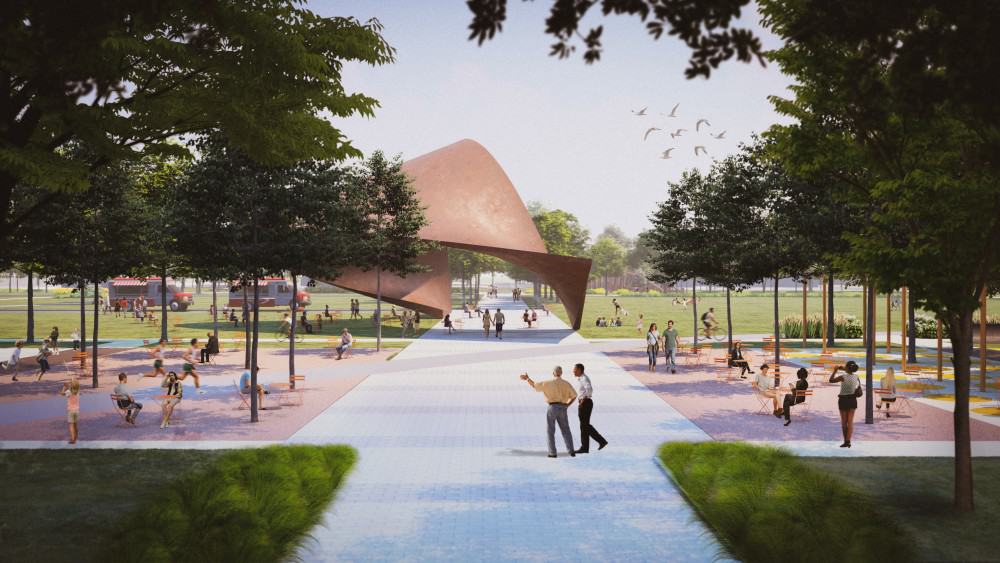 In 2017, the Walton Family Foundation gave the Downtown Springdale Alliance a grant to jumpstart the renovation of Luther George Park. The park sits between Emma Ave and the Razorback Greenway trail that runs along Spring Creek. The park will be utilized to connect Downtown Springdale to the trail system that runs through NWA. 
Recently featured by Forbes, the park is being designed by Trahan Architects and Spackman Mossop Michaels. These firms are working together to create a space that people can utilize everyday. In December 2020, they released their design plans for the park. The 14-acre park design was inspired by native landscapes in Arkansas as well as the local community. To improve the ecosystems and provide shade for the community, the park will feature over 200 new trees. A central piece of the park will be the Performance Pavilion. The pavilion is designed in a way that faces a large audience of up to 3,000 people on the west and a smaller crowd on the east. The plans also include playgrounds for all ages as well as access to the restored banks along Spring Creek. Construction is underway on the renovation of the park, but no completion date has been released.